Travel Insurance
Insure your single, multi-trip and long stay travel arrangements
We can arrange Travel Insurance for your trip whether it's a relaxing break in the sun, a European city sight-seeing tour or a wild road trip down Route 66.
Covering the unexpected, whilst you cover the globe
Protecting against the cost of healthcare abroad
Travel Insurance can also foot the cost in other scenarios such as cutting your trip short, lost or stolen bags and lost cash.
When planning a holiday, you don't want to think about what could go wrong so let us take this out of your hands.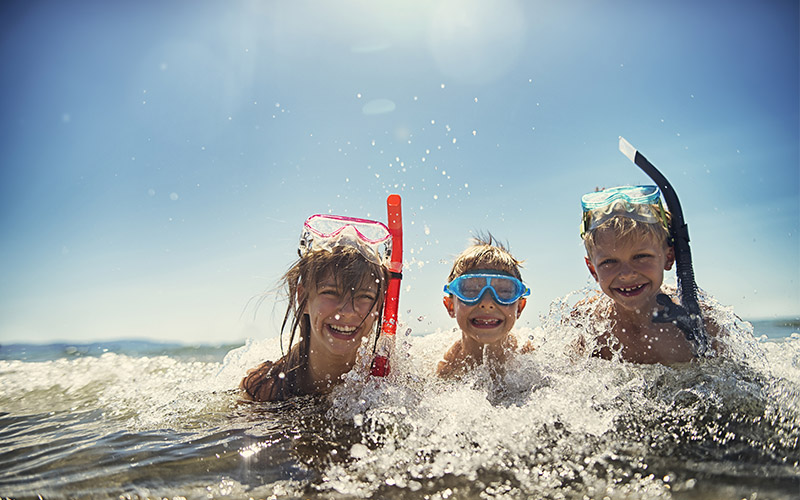 Stay protected even in your most hair-raising moments
Get covered for your adventure holidays including white water rafting, skiing and scuba diving.
Travel Insurance 'Must Haves'
When finding you the right Travel Insurance, we ensure we source a policy based on your individual requirements.
There are a number of 'nice-to-haves' or optional extras available with Travel Insurance, however, there are certain features which we think it should cover so you're not left out of pocket.
We believe in making sure you have comprehensive insurance for your travels so you can take off in the knowledge that you're covered, whatever the weather.
Medical and Accident cover
Medical and Accident cover protects you in the event you have an illness or accident on your trip and require emergency medical attention.
It's wise to ensure your policy also covers Repatriation back to the UK.
To ensure you're fully covered, make sure you report any pre-existing illnesses prior to obtaining the policy.
Trip Cancellation/Delay
In the event you are forced to cancel or cut short your trip due to unforeseeable circumstances, Trip Cancellation covers the cost of any travel or accommodation you have pre-paid for.
If your policy includes Travel Delay, this protects against delays due to traffic, strikes or bad weather. You will be covered for the cost of food and drink at the airport and potentially for holiday abandonment if the delay is over 24 hours.
Lost baggage, documents or cash
Whilst in transit, there is a risk of your luggage getting lost, stolen or damaged – Baggage Loss will cover the cost of replacing this.
Lost Documents/Cash cover will protect you against losing your cash and passport. The policy will specify an agreed maximum amount to pay out for any costs incurred.
Tailored travel packages
Cover for:
Single trips
Annual trips
Long stay
Gap years
Backpackers
Over 65's
Winter sports trips
Religious pilgrimages
All our policy options are available for individuals, couples, and families.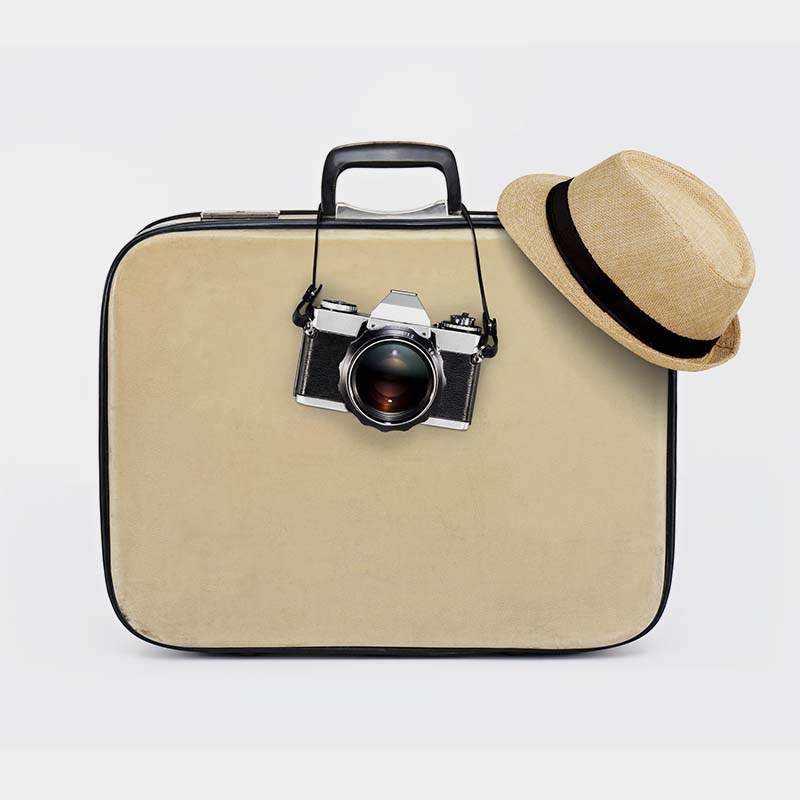 Don't get caught out by the Terms and Conditions of your policy
Overview
We aim to help our clients get a fair and reasonable result every time they make a claim. However, every policy has terms and conditions and you need to be aware of these so you don't end up out of pocket for things which could be avoided.
Alcohol/substance misuse
Incorrect information
Cancelling your flight due to delay
Missing flights due to traffic
Airline bankruptcy
Negligence
Correct channels not followed
Extreme sports
Additional Cover
If you're 65 or older, it can be increasingly difficult to find travel insurance at a fair price. We can help arrange a suitable policy at a competitive price.
For those with pre-existing illnesses, we will work with you to find a policy that is suitable for you, giving you the reassurance of comprehensive cover when you're away.
We can arrange cover for adventure activities often excluded for standard travel policies, and any equipment you may need to take along with you.
We have dealt with The Insurance Centre for over 20 years and they have always provided excellent service and on the rare occasion we have had to make a claim on our policies we have always received a prompt settlement.
Salon Owner
|
Ourselves and a number of our extended family members have used The Insurance Centre for the past 30 plus years for both our business and personal insurances. Nothing is too much trouble and all our queries are dealt with swiftly. We could not recommend them highly enough.
High Net Worth and Property portfolio client
|
From the initial enquiry to going on cover, Alan our contact at The Insurance Centre has been incredibly friendly, helpful and knowledgeable.
He works with us to ensure we are happy and leaves me with the confidence that the insurance side of our business is taken care of. Nothing is too much trouble and the personal service provided is second to none.
Get Lost Escape Rooms
|
Although I have now retired I would like to thank Carl and the team at The Insurance Centre for their service over the years. They have provided me with insurance cover both as a manufacturer and as a landlord and I have always relied on the help and advice provided to me.
I would be happy to recommend their services to anyone looking for insurance cover.
Steve Allen Properties Limited
|
Frequently Asked Questions
I can find cheap travel insurance online, what are the benefits of using The Insurance Centre?
We understand that arranging travel insurance through your travel agent or a set scheme may seem like the quickest, easiest option. However this can end up costing you more for cover that isn't necessarily relevant. We can help source a travel insurance which is suitable for you and the type of holiday you are going on.
For example, a lot of insurance will not cover specialist trips which involve adventure or winter sports. If you go on holiday and participate in what is considered a more dangerous activity, like white-water rafting, most insurance will not cover you if the claim you want to make is in relation to this.
Am I already covered for travel with my Credit Card Insurance or Private Health Insurance?
Usually no, these will not cover you if you travel abroad. They may cover for some areas of travel, however they wouldn't provide cover which is comprehensive enough to ensure you're financially protected in the same wide-range of scenarios as Travel Insurance.
My airline has gone bankrupt, can I claim the cost of my flights through Travel Insurance?
You may be able to if your policy covers 'scheduled airline failure', however Defaqto analysts found that only around half of UK travel policies would accept a claim following an airline collapse. If your Travel Insurance doesn't cover you, there are other routes available. If you paid on credit card this will usually reimburse the costs of the flights if your holiday is Atol protected.
I have a pre-existing medical condition, can I still get cover?
Yes – The Insurance Centre will lead you through a number of questions relating to your pre-existing illness in order to get you the right cover.
I'm travelling to a high risk country, can I get Travel Insurance?
You will be unable to get travel insurance for countries which the FCO has advised against any travel, including areas of Egypt and Mali. If you're unsure, it's worth checking – give us a call on The Insurance Centre team will aim to find you suitable cover.
Get a quote
Simply include your details and message in this form and we will be in touch as soon as we can. Please do not submit any sensitive information.
* Required